Home | Auto Sales | Contact | Email
Offered by Carbuffs, Inc. of Concord, Ca.
1964 Ford Falcon Sprint Coupe




More photos below




Just consigned. This incredible Falcon has had as much time spent on just planning and research as most people spend on the entire build of their car. Due to the incredible amount of work and thought put into this build I thought it would be best to get a description in the owners own words:

"This is a 1964 Falcon Sprint. Factory 4-speed example that originally came with a 260 V8 and 8-inch rear end. It was a rust free daily driver when I purchased it in 2006, running a 289 engine from a 1966 Mustang. I originally bought the Falcon to run in the California Mélee, a fun rally event for 1964 and older cars. I had such a great time participating in that rally that I decided to restore the Falcon to participate in multiple car related events and shows. Less than 6K miles since rebuild/restoration.

The concept I used for construction was to make this Falcon the best 'Falcon Sprint' it could be, meaning build it up in a manner that maintained most of its original look and chassis while using parts and methods that were consistent with the year model of the car. I built the car as if the work could have been done in the mid to late 1960s, similar to the Falcons that raced at Monte Carlo Rally, the La Carrera Panamerica and other domestic and international events of the day. That meant no Hotchkiss suspension systems, no Mustang II front ends, no cammer engines. It also meant manual steering, manual transmission and manual brakes. The "man" in manual is a key part of the theme. It takes some effort to drive a car of this type and that's all part of the fun!

The result is a beautiful and powerful example of a Falcon Sprint that can be driven anywhere, shown, and enjoyed. Every event I attend, street rally or cars and coffee meet up, this Falcon Sprint is well received by car enthusiasts (and car snobs) of every kind. This car is done right, a clean presentation, without being a trailer queen. It's well sorted so the next owner can simply maintain it or continue to evolve the car (my preference).

I did a lot of research before I started the Falcon project. My first task was to find an engine builder. Through my car contacts I found Kurt Pedracci's Hot Rod Machine. We came up with a plan to build a high-performance engine that would last 100K miles. Stroked to 331cu. in. with a 351 crank and aluminum heads, 9.5:1 compression pistons (uses street gas no prob), deep oil sump, Edelbrock water pump, fuel pump and RPM air-gap manifold.

Here are the specs:

Engine is a seasoned 289 6-bolt block from a 1966 Mustang bored .30 over and stroked to 331with new 351 crank, rods and pistons. This year has a 2-piece rear seal and it does drip a spot of oil.
Performance aluminum heads.
Comp Cams 35-770-8 extreme energy cam, loping idle, nice response.
Solid lifter, roller rockers.
Edelbrock Air Gap intake, water pump, fuel pump and valve covers.
Windage tray and girdle.
Moroso 9 qt. oil pan.
ARP bolts.
MSD ignition with rev. limiter, mechanical advance distributor and in-car adjustable advance with blaster high-vibration (no oil) coil. Modified distributor cap vent to allow filtered air to be drawn through by manifold vacuum. This keeps corrosion in the distributor in check from the high levels of ozone produced in the cap. All MSD electronics are mounted in glove box. Also, all electrical wiring is new, including wiring harness.

Carburetor is a Holley Street HP series 650 cfm polished body, mechanical secondaries, dual feed, no choke and fully adjustable. PCV plumbing on valve covers link to remote catch tanks. Dual return springs and throttle cable connect to a size 13 MOON accelerator pedal.

Cooling is done by an aluminum, dual fan, Ron Davis radiator. Water temp runs at 180 degrees on 95 degree days. Automatic sensors run fans at 170 degree water temp with manual override switch located in the car if needed.

The engine bay is finished in the body color and reinforced by Total Control Products aluminum Monte Carlo bar with shock tower and firewall (export brace) system. This system ties the front of the car together eliminating body flex and looks amazing.

The exhaust flows through full length Tri-Y headers, ceramic coated black, that run though a custom designed 2.5 inch system by Mitch Perella at MufflerWorks. It employs an "X" crossover, electric cut outs with Magnaflow mufflers that have inlet and exit on the same end. Exhaust exits through side pipes. A very tidy package and the sound is amazing.

Manual transmission is the original T-10 4-speed unit and has been rebuilt by Golden Gate Transmission. Has all new Hurst Competition Plus linkage, extended shifter arm and vintage 4-speed Hurst shifter knob. The transmission is spinning a Ford 8 inch posi-traction rear end running 3:55 gears, 28-spline Currie axles, housed in a vented custom Currie unit with big tubes that have been narrowed 3 inched overall. The driveline is connected by an Inland Empire aluminum driveshaft.

The fuel system is driven by a mechanical Edelbrock Performer RPM fuel pump fed by a custom 5/8" hard line. There is an inline Fram cartridge fuel filter and in-trunk fuel shut-off valve. Fuel tank is a 22 gallon Fuel Safe fuel cell that fits the original space.

Suspension is modeled after a Shelby Mustang of the same era. Front suspension is lowered with Global West springs, UCA relocated (a.k.a. Shelby Drop), Global West adjustable struts (adds caster adjustment), roller bearing spring perches, new roller bearing upper A arms and lower arm with heavy duty on ball with grease fittings. New chrome Mustang shock mounts that allow attachment of new adjustable Koni shocks. New sway bar and adjustable steering stops.

Rear suspension is sprung with new Global West leaf springs, Del-a-lum bushings with connection points relocated inboard. Dampened by Koni adjustable shocks with Shelby under rider traction bars and a custom built Maier Racing Panhard bar to locate the package.

Manual steering is upgraded to a Flaming River quick ratio manual box and the steering linkage is upgraded to the1965 Falcon parts so the tie rod links have the correct geometry. I have installed a new pitman arm and custom roller bearing idler arm with grease fitting by Opentracker Racing. All new tie rod ends finish the system.

Manual brakes are upgraded to SSBC bolt-on four-piston caliper with 11.5 inch disk with dual channel master cylinder. Rears are standard drum brakes with all new components. Brake system includes a Hurst Line lock cleverly hidden in the cigarette lighter. Push and hold the lighter button after applying the brakes and it will keep the front brakes applied. Good for hill starts, etc.

Everything sits on Vintage 45 wheels, 16x7 in front and 16x8 in back. Tires are Falken Ziex 215/50 R16 front and 245/50 R16 rear.

Interior is awesome. I had the original dash plastics restored, painted and chrome plated to mint factory look. Then added proper fuel gauge and clock in the right and left nacelles along with a good original speedo. Under dash gauges include oil pressure, water temp and a volt meter (can't use amp meter with alternator over 100 amps). The dash is panted body color white so to reduce reflection I had a removable Alcantara dash pad made to match the package tray and shifter floor. Upholstery is from Dearborn Classics and professionally installed including carpet, mats, headliner, visors, console, bucket seats and rear bench. Four point Schroth racing belts in the front and classic clasp type in the back seat. Six point Autopower Industries roll bar professionally installed by TC Design with removable cross bar and headrest. Classic Sound radio looks correct with in-dash stereo speaker and package tray stereo speaker. Also added bass speakers and amp behind the rear seat. Includes an iPhone and regular audio jack. System sounds ok but needs professional tuning to really thump. I wanted to keep the look low key since I only played music when it's parked… Sound systems don't really belong in racecars.

Body and paint are perfect and straight. I found Crites Restoration in Ohio. They produce the highest quality fiberglass parts for Fords that can be found in the USA. In the spirit of the early Ford lightweights, this Falcon Sprint has fiberglass front fenders, teardrop hood, front and rear bumpers, bumper brackets and trunk lid. The paint is a single-stage coating in Cool Vanilla color. All rubber seals are new with original glass. I used Anobrite to restore the front grille, rear fascia and all trim to factory look. I added Talbot spun aluminum lightweight mirrors, new satin door handles, new door and trunk locks and new taillight housings, gaskets and lenses that have working backup lights. Headlights are upgraded H4 units with associated relays. I have all the F O R D lettering and Sprint badges in a bag. It looks so clean without the branding I couldn't bring myself to drill the holes. I have included all the pieces needed to do the install. Since fuel is now delivered directly into the fuel cell in the trunk, I have converted the original fuel filler cap at the rear of the car into a master kill switch. Looks and works perfect.

There are many more details that finish out this 49 year old father of the Mustang. The look is understated but this car gets more attention than most other cars around it. Always gets acknowledged. Car guys appreciate the way the Falcon is put together. Looks authentic and period correct yet has enough modern touches to be relevant and drivable."

This is an incredible high end driver. The Falcon has gone 6,000 miles since being built. True miles of the actual vehicle are unknown.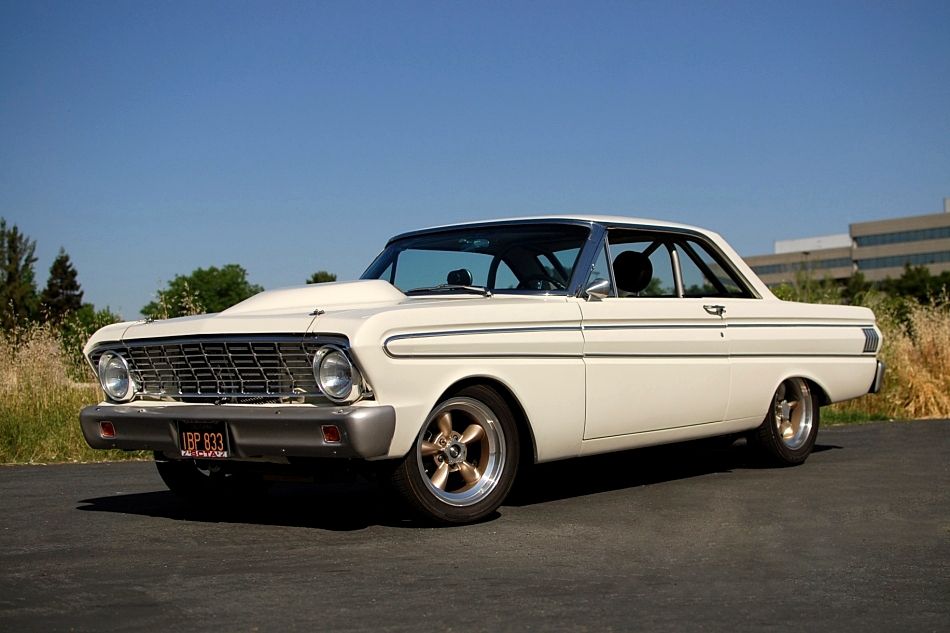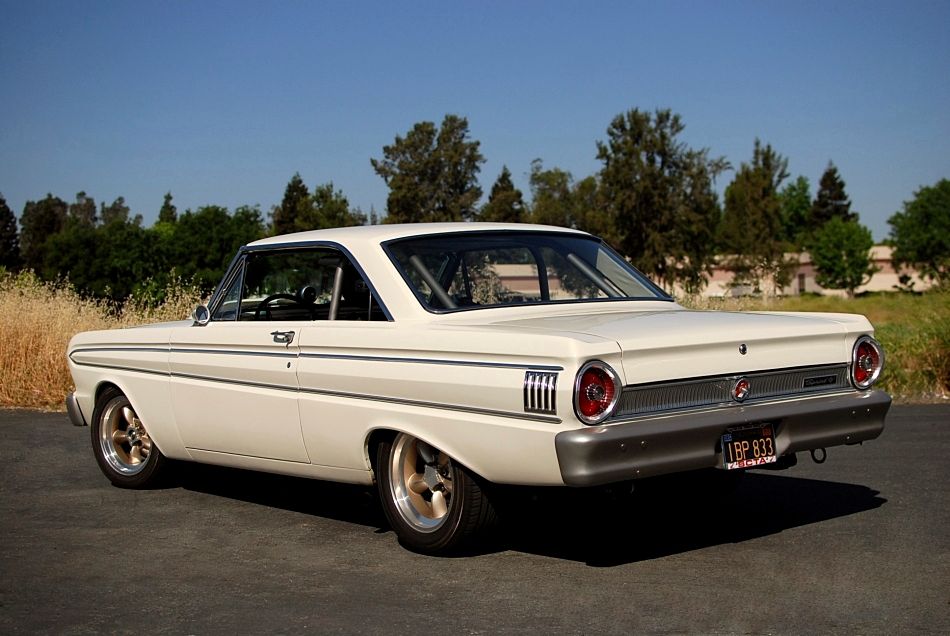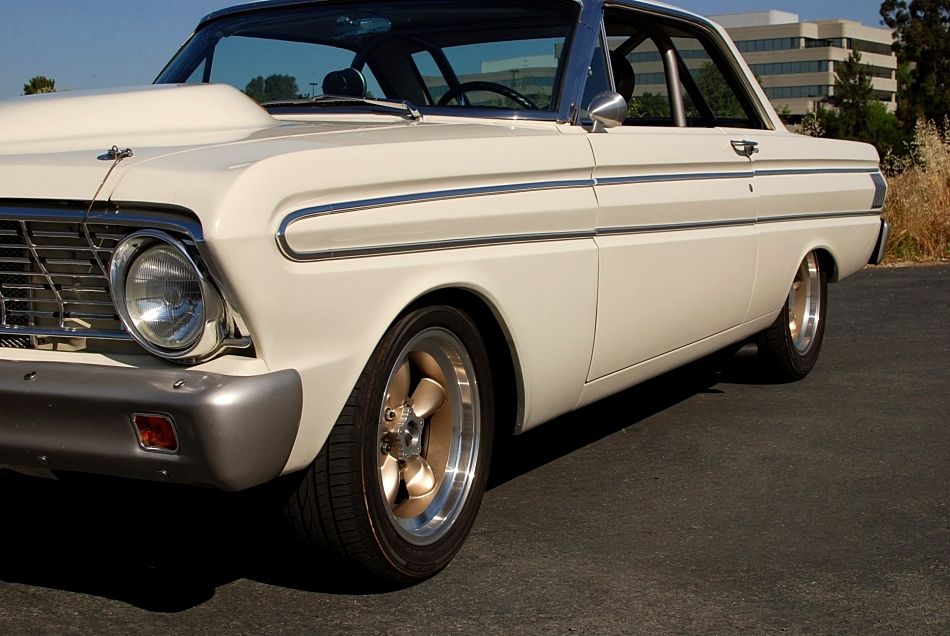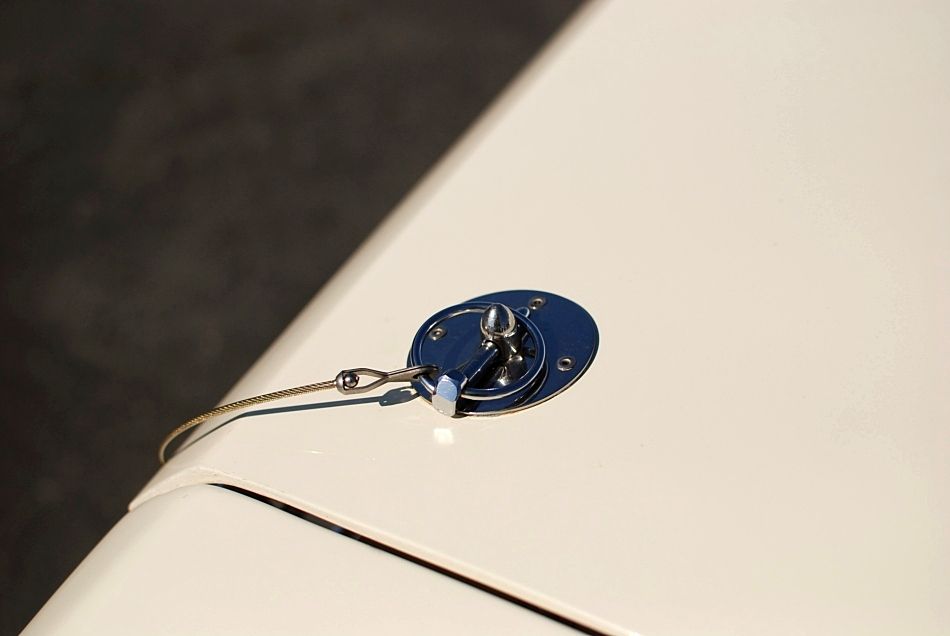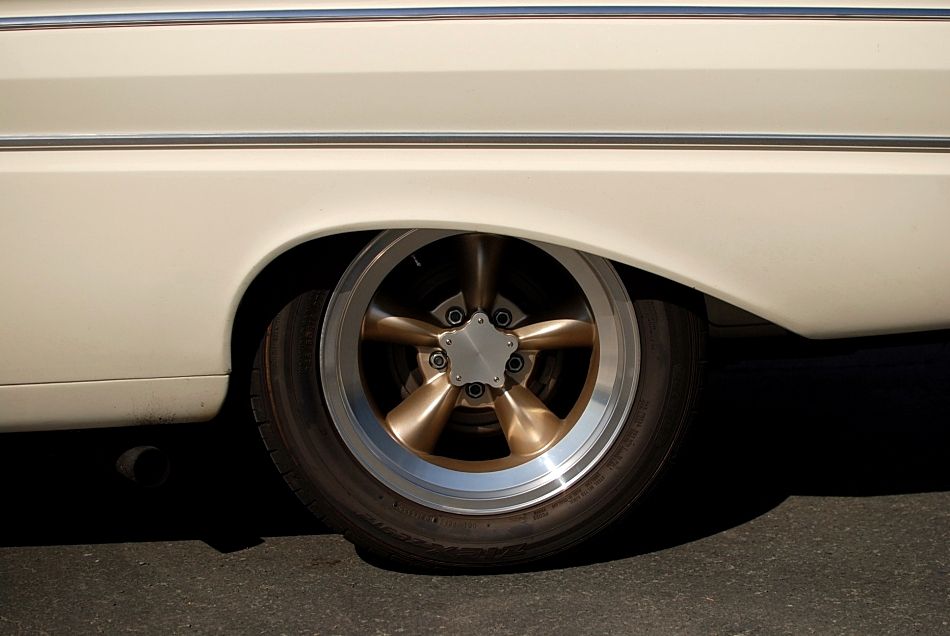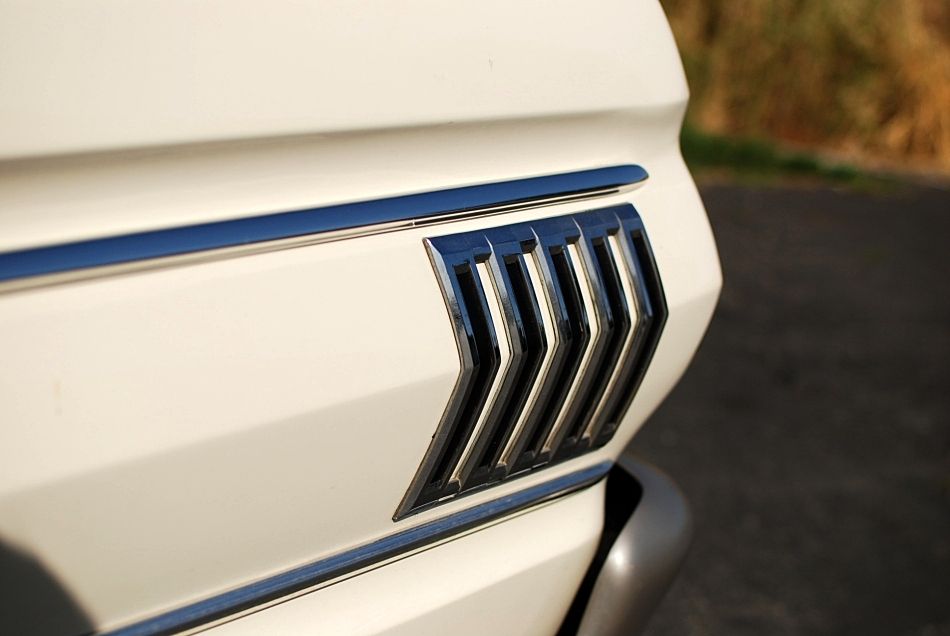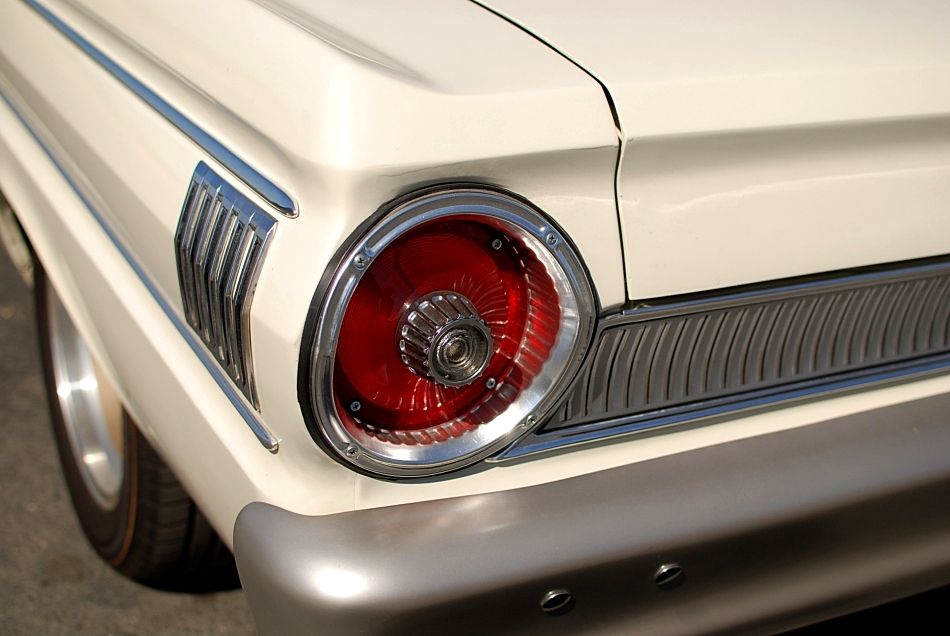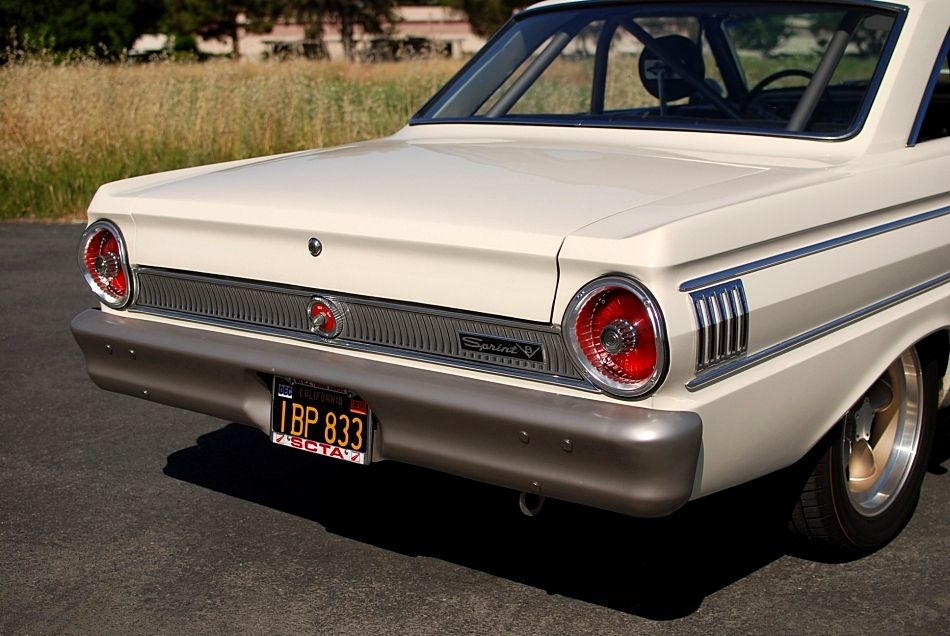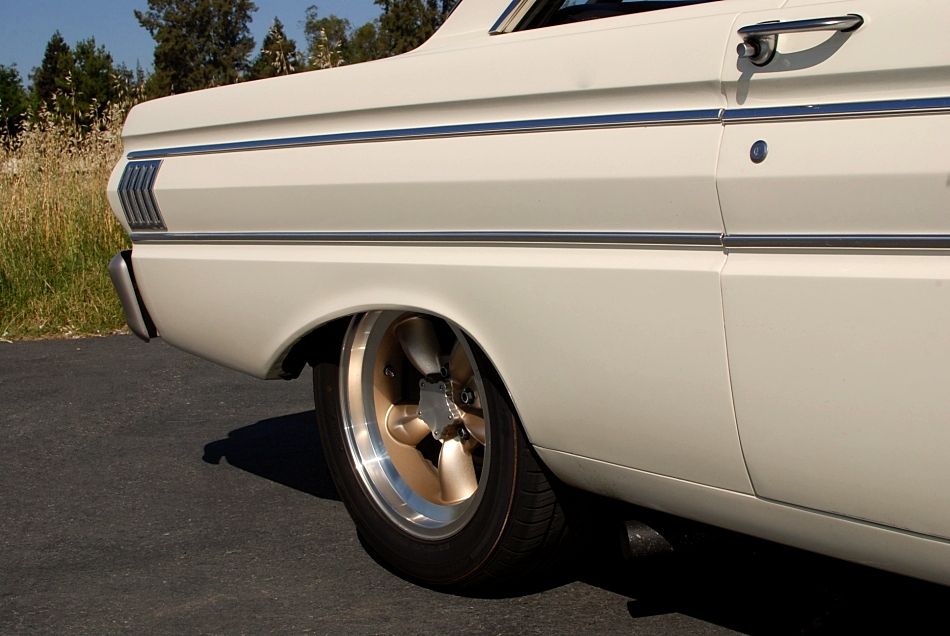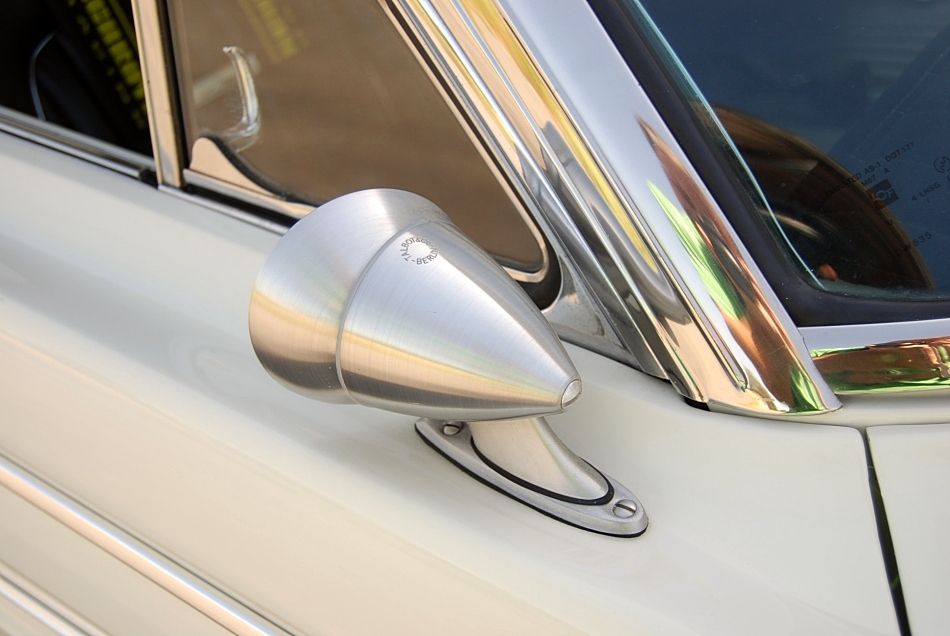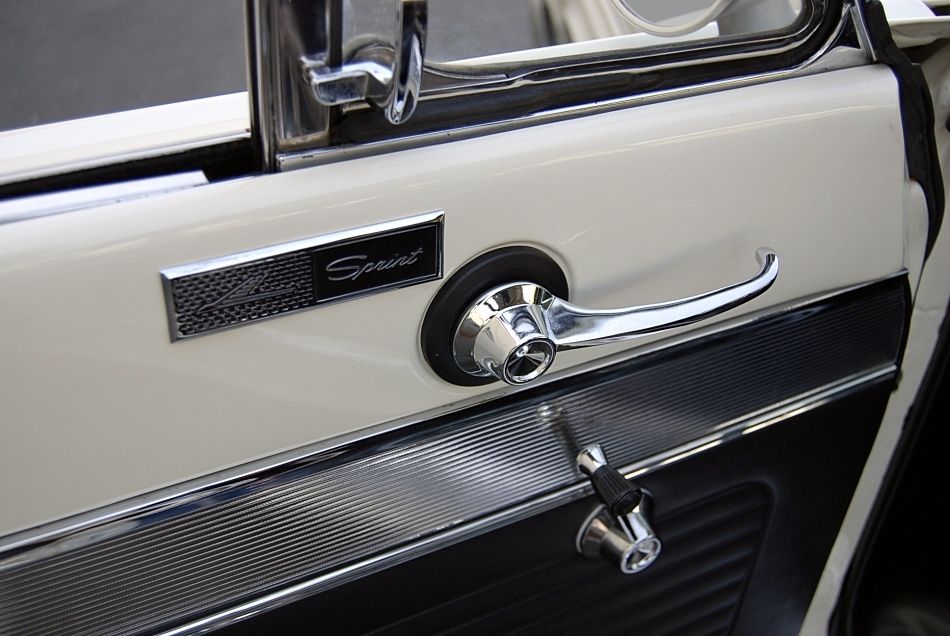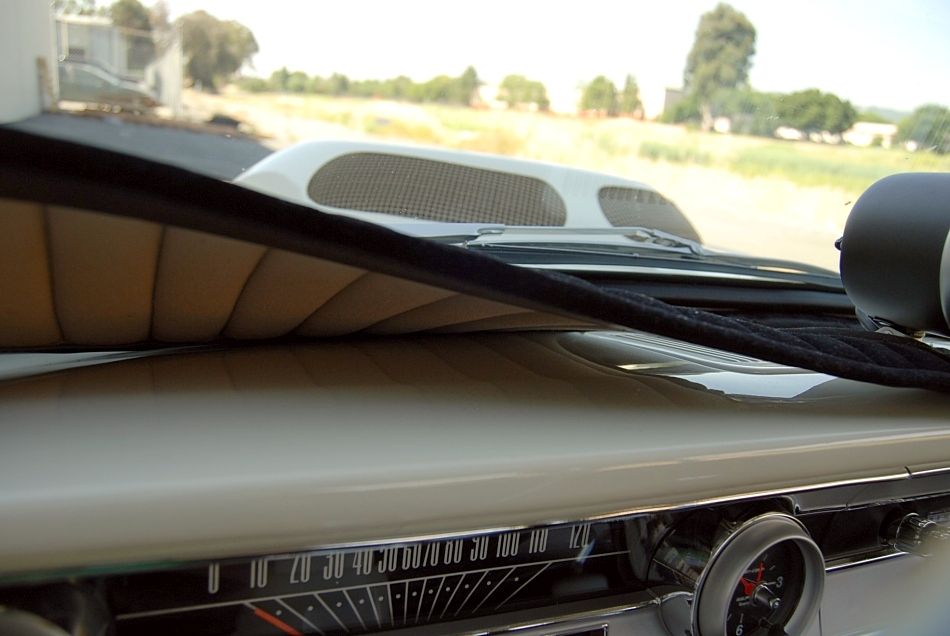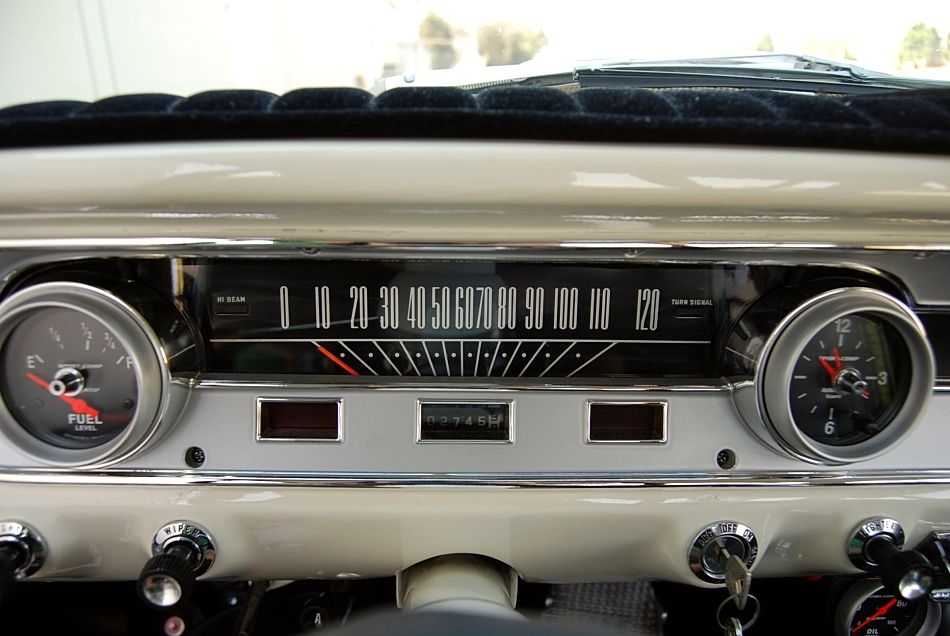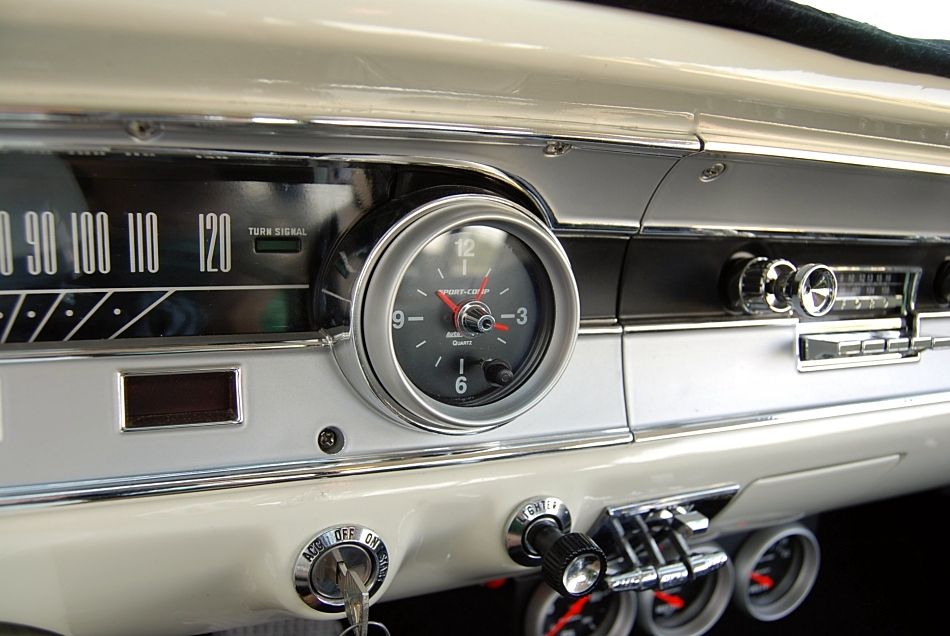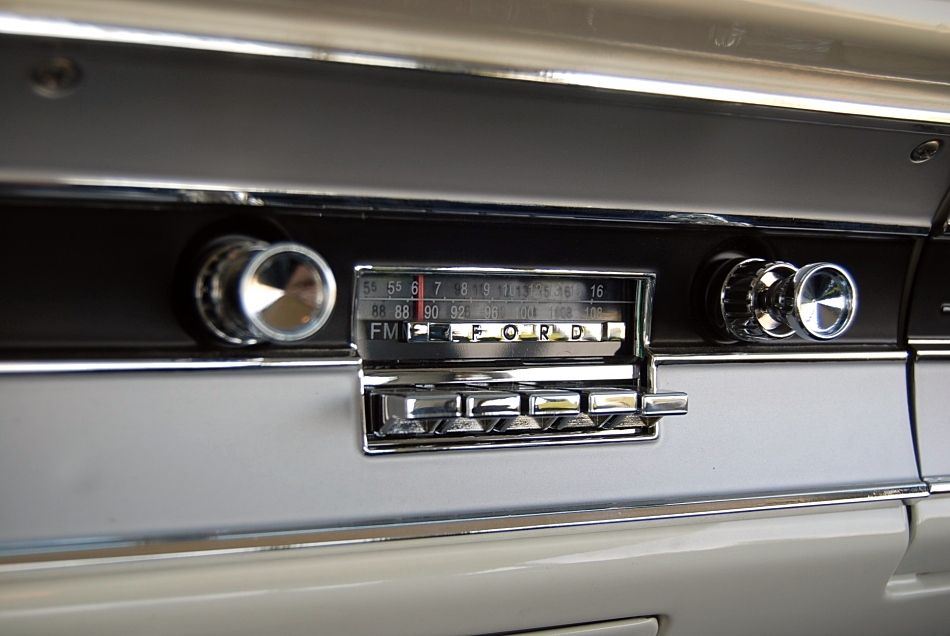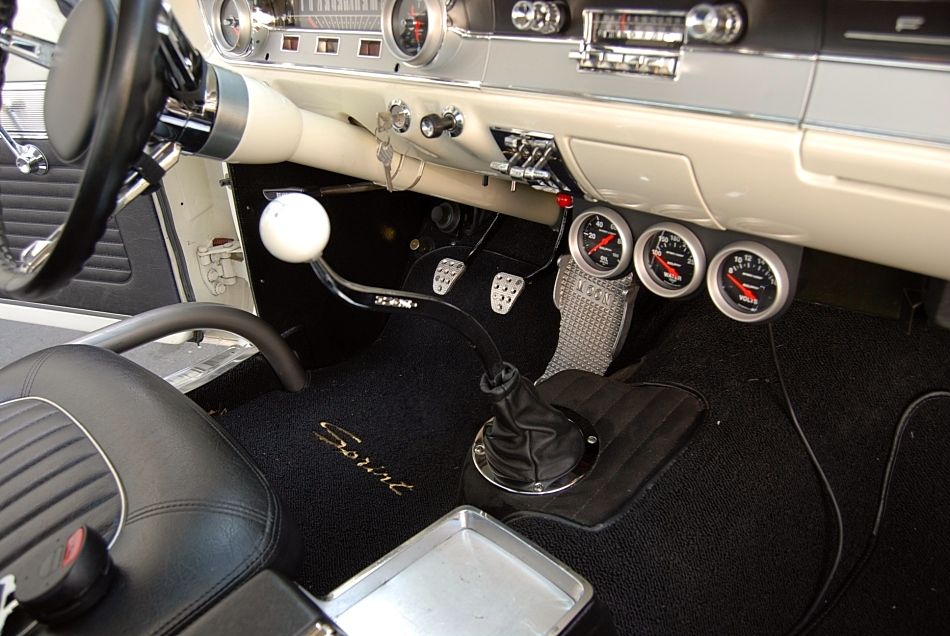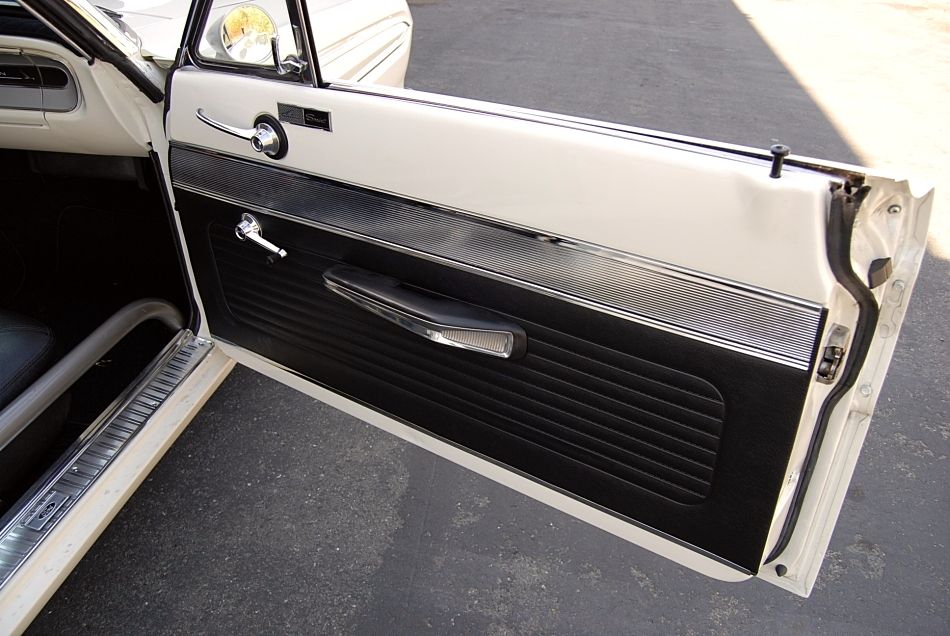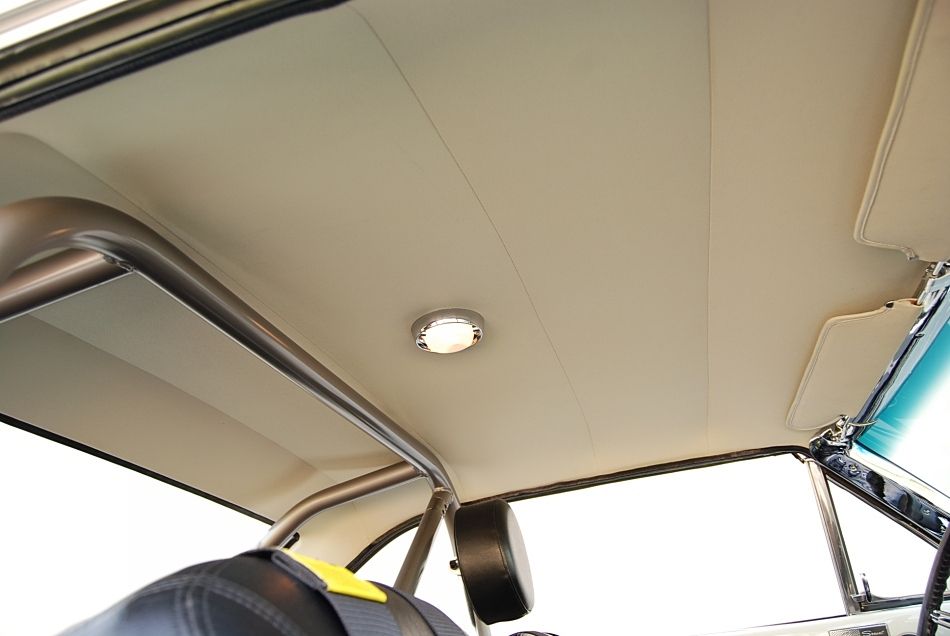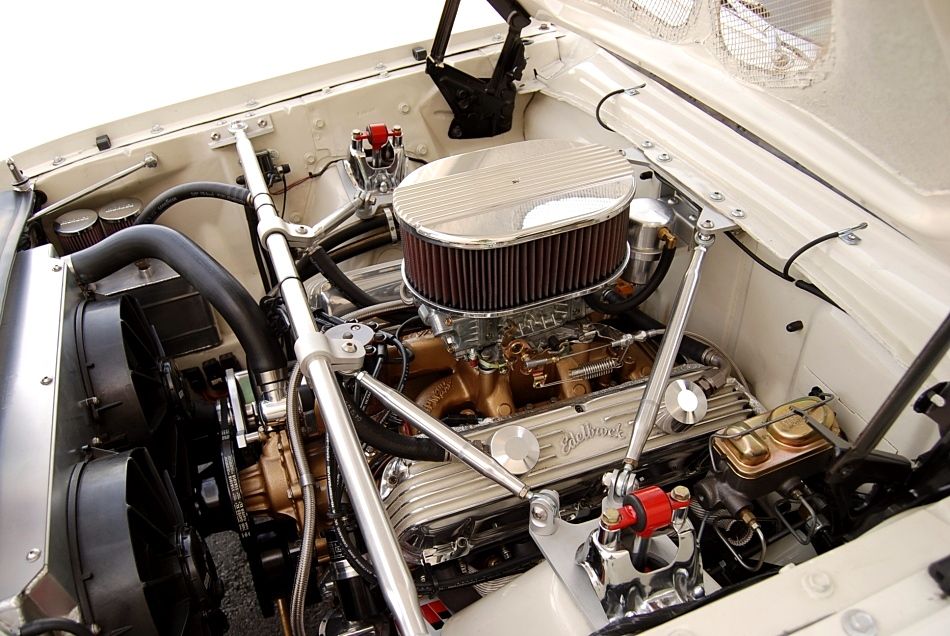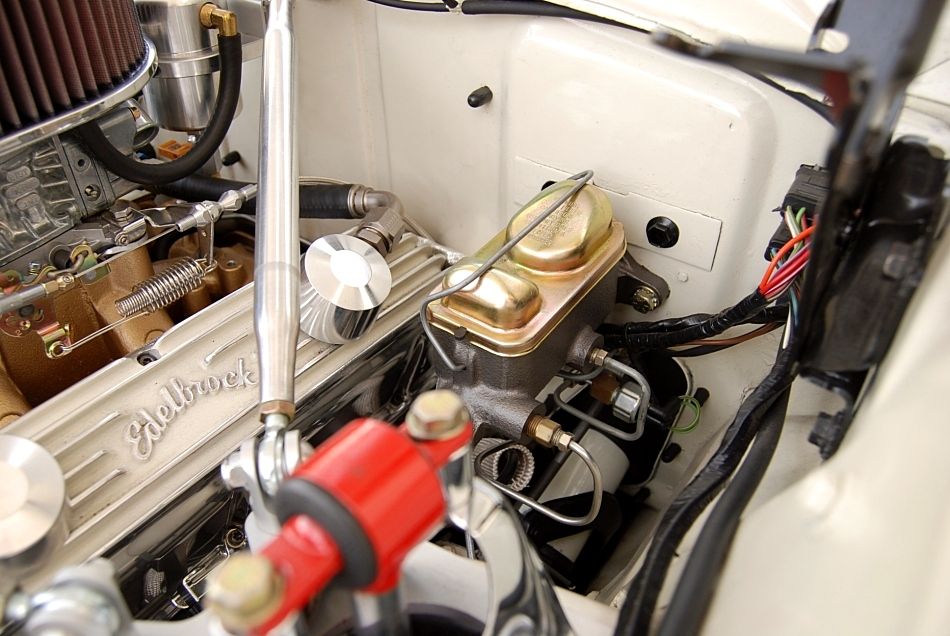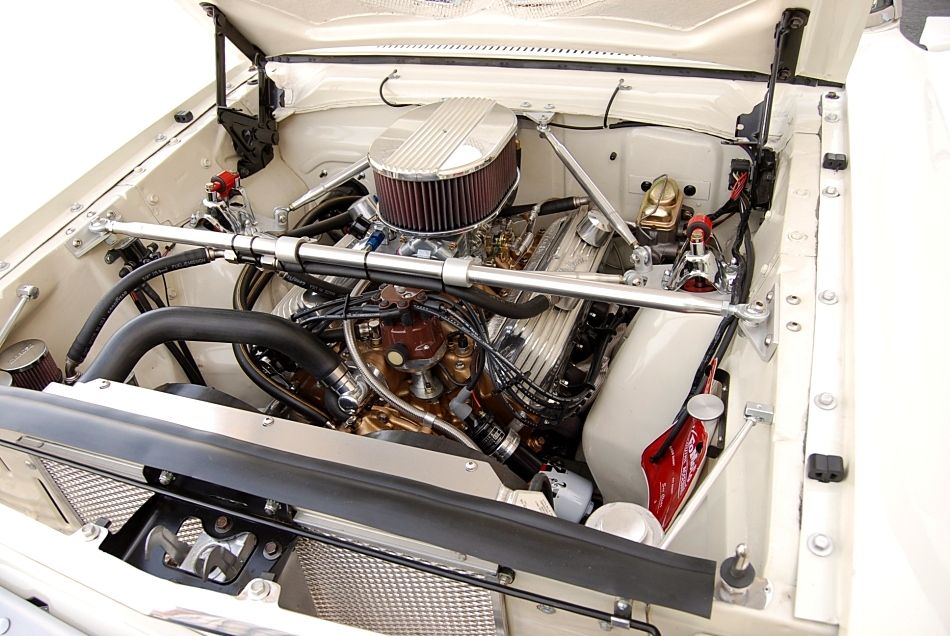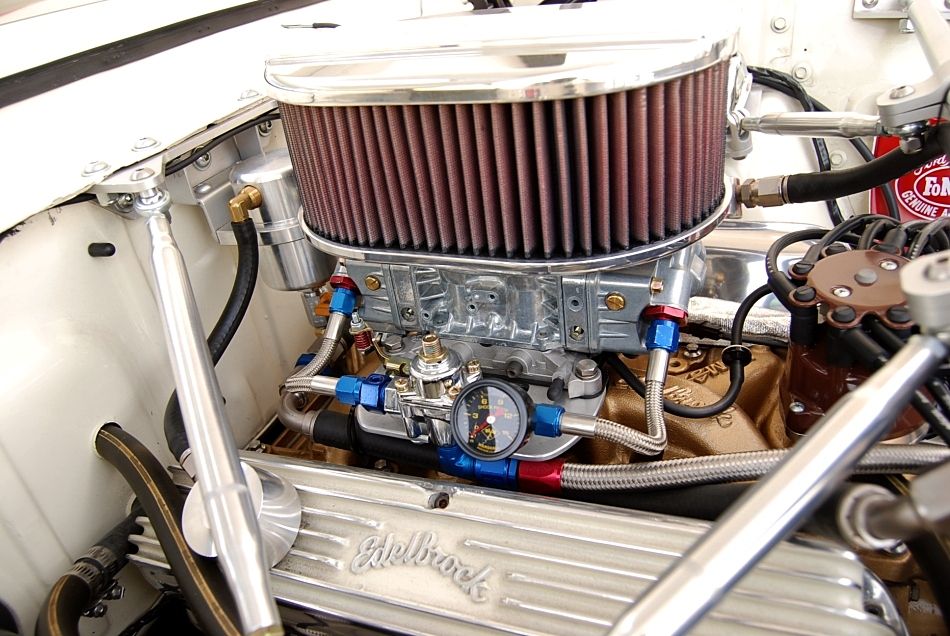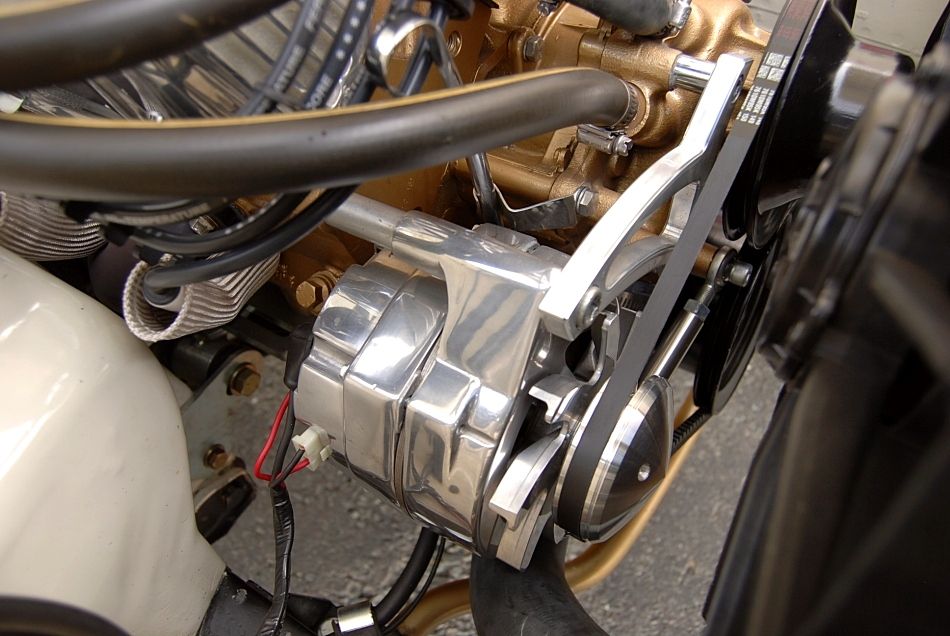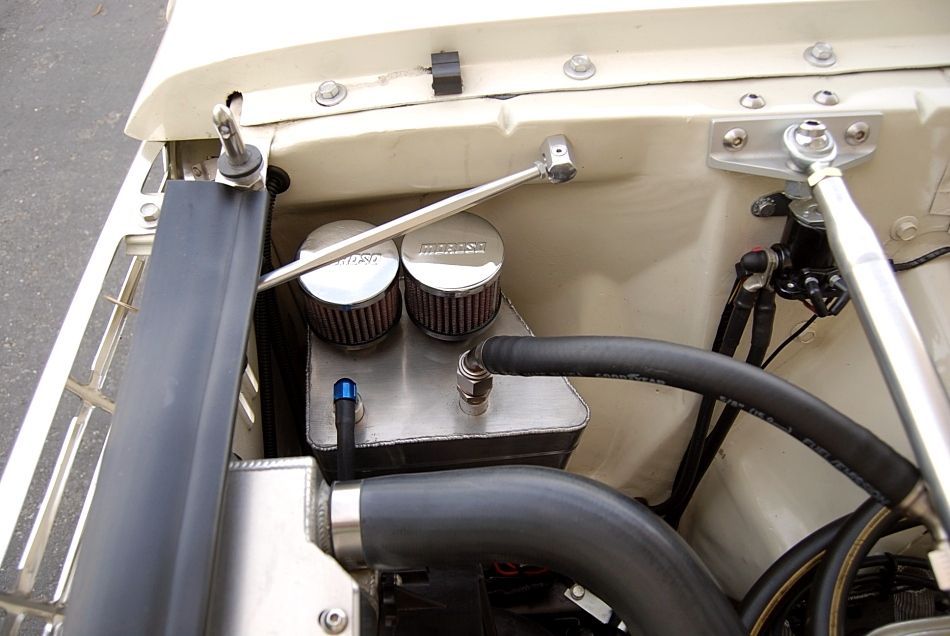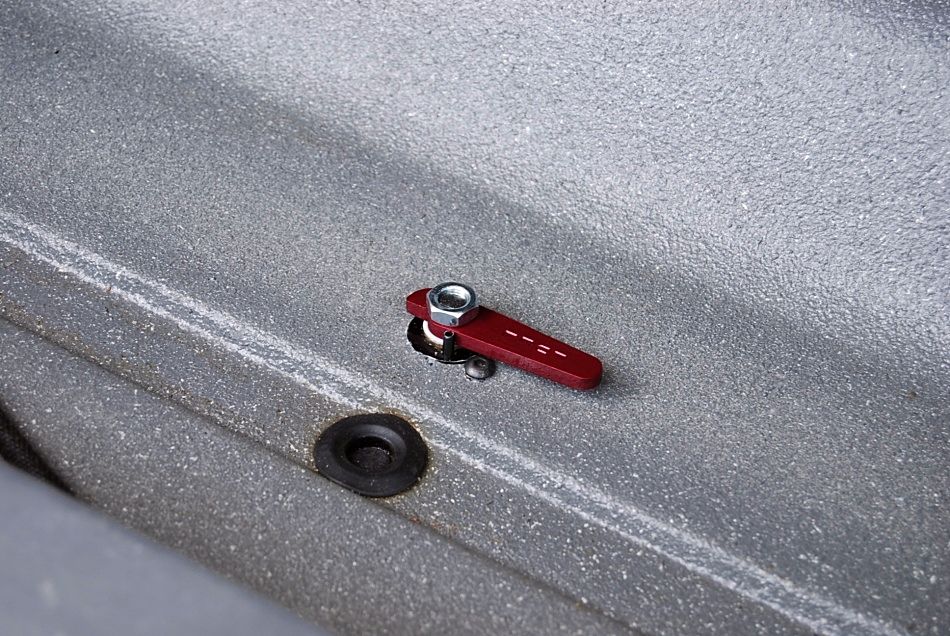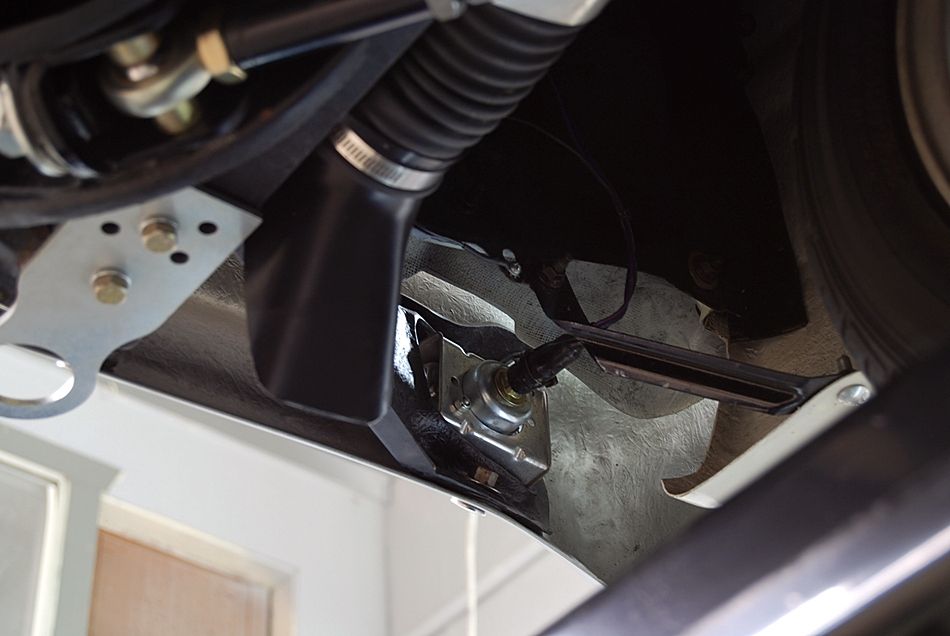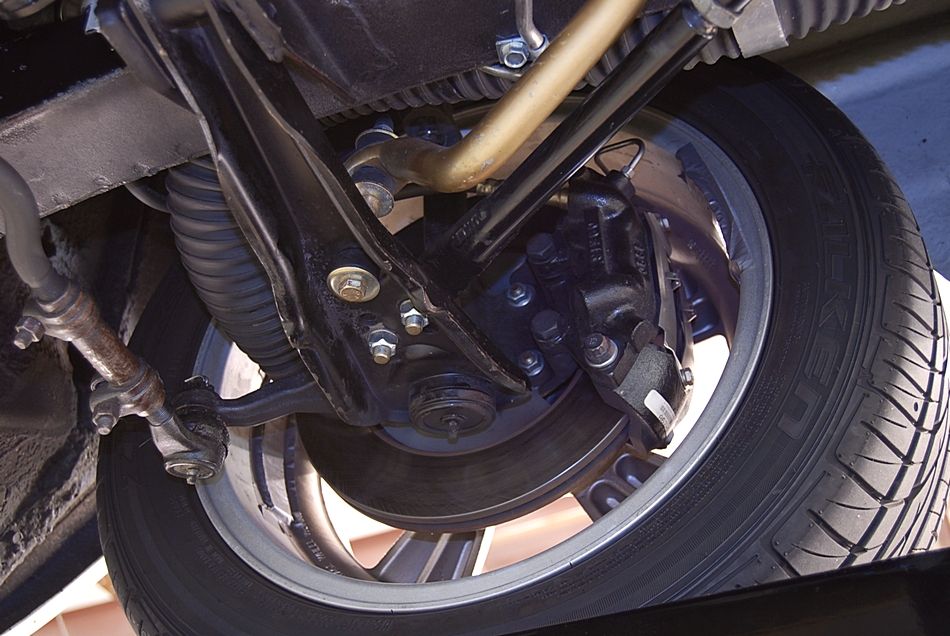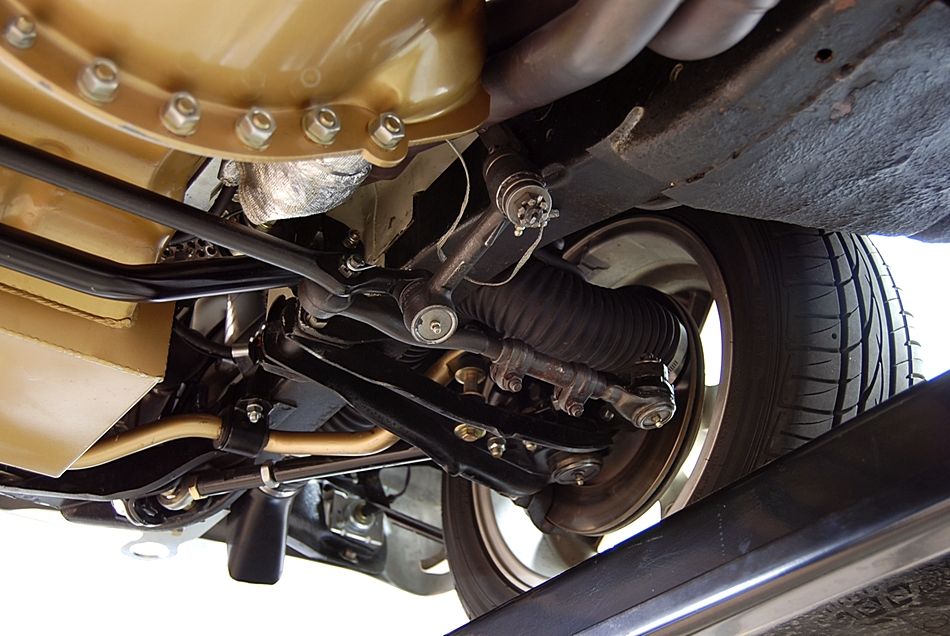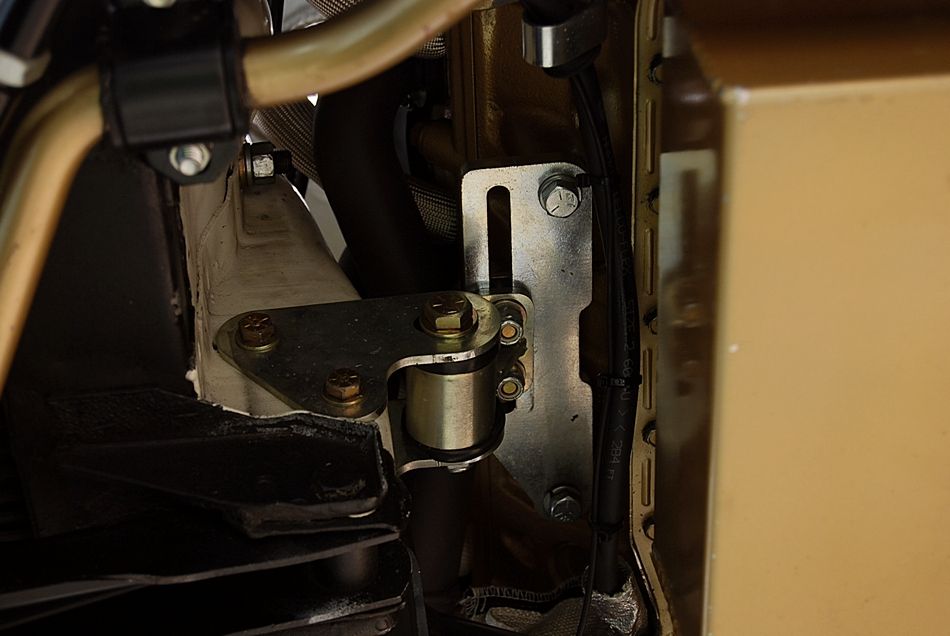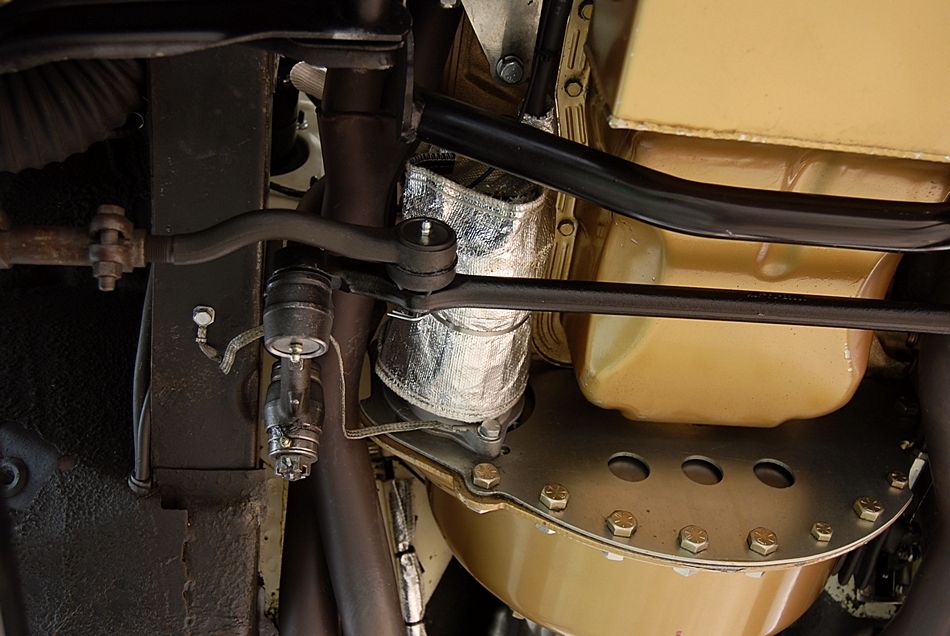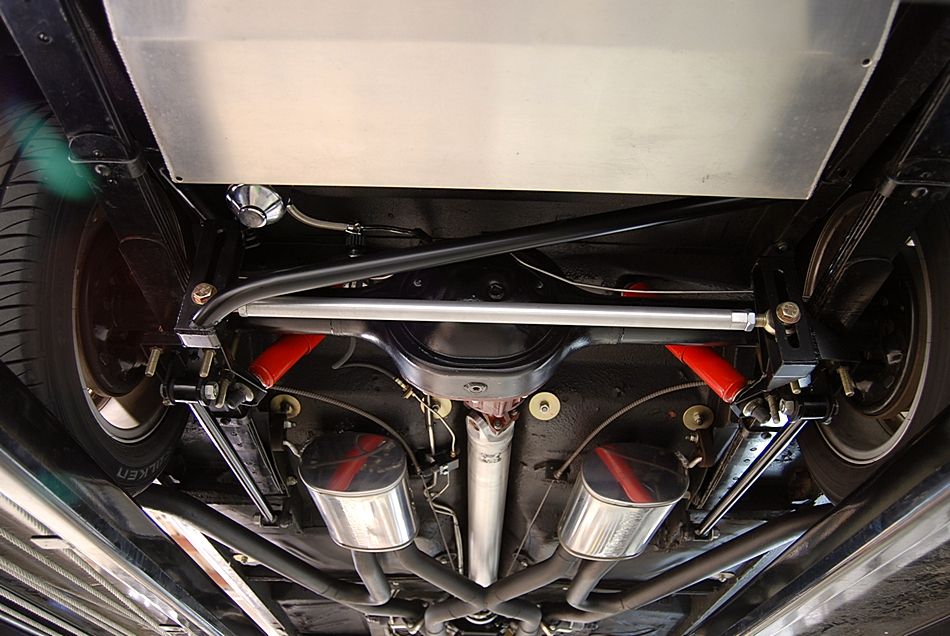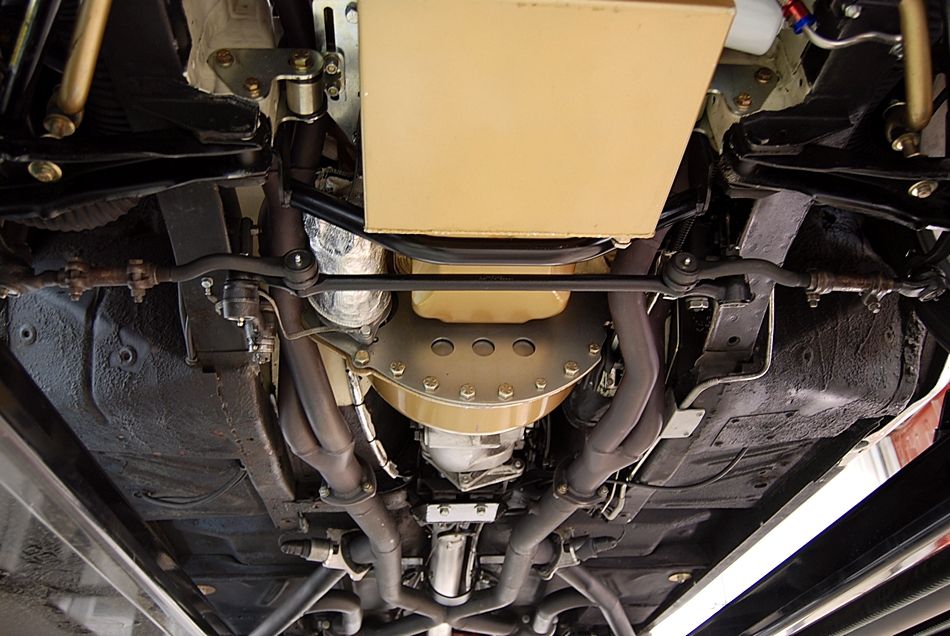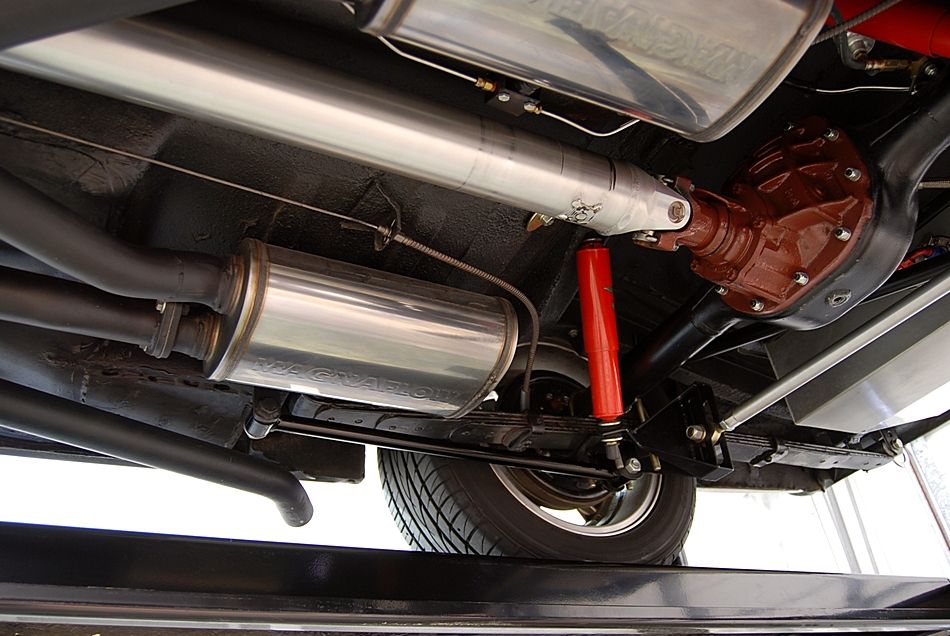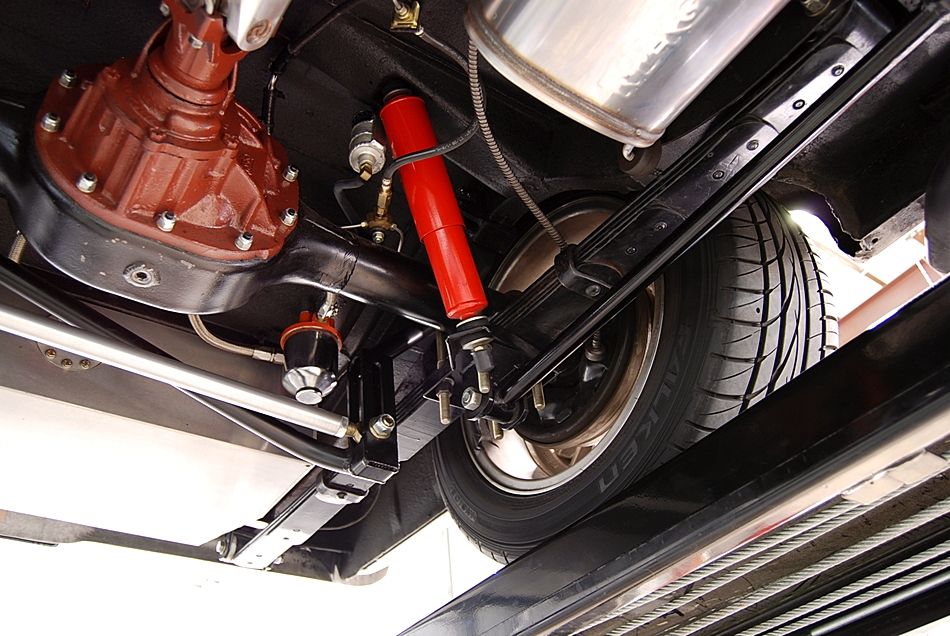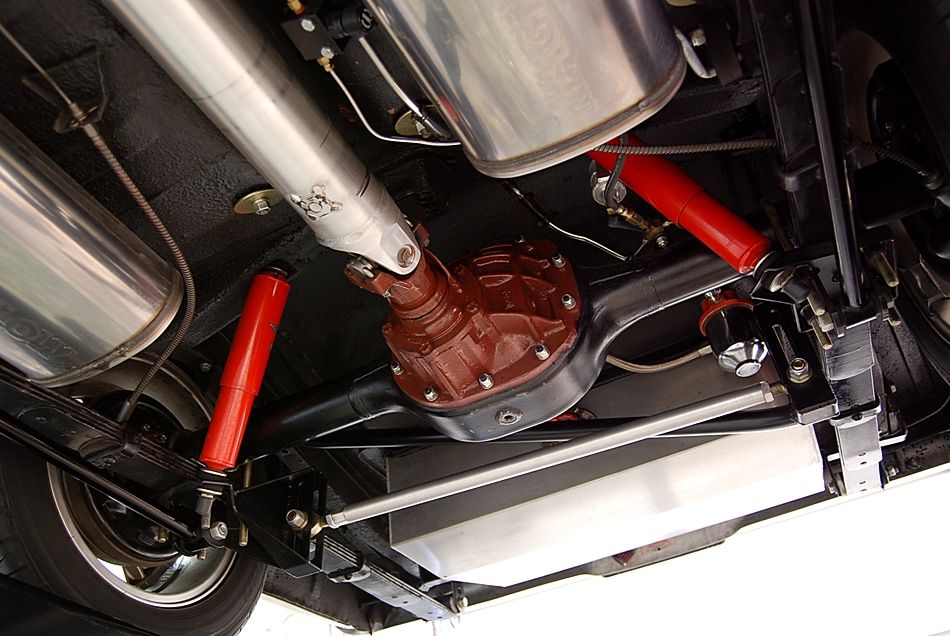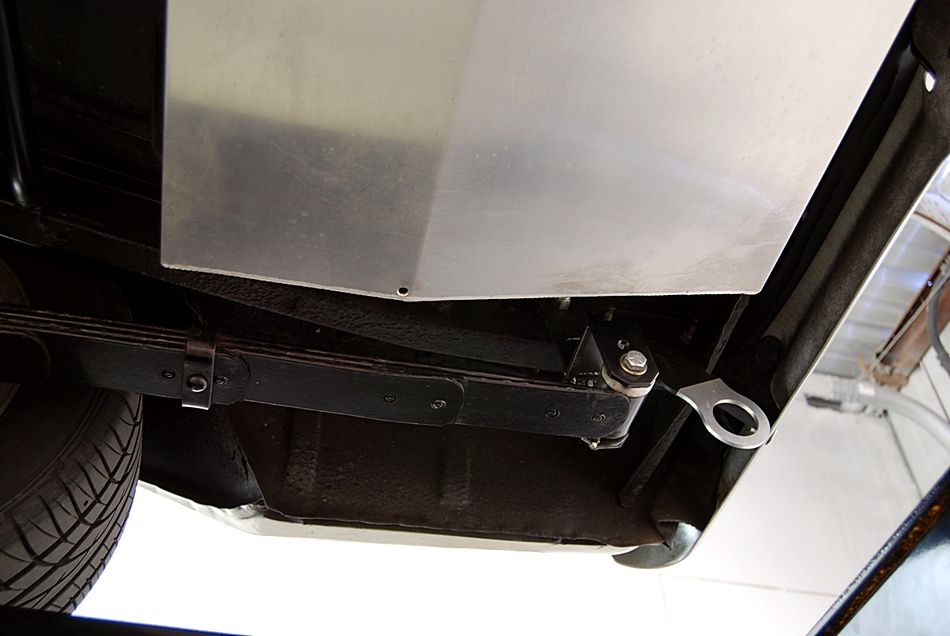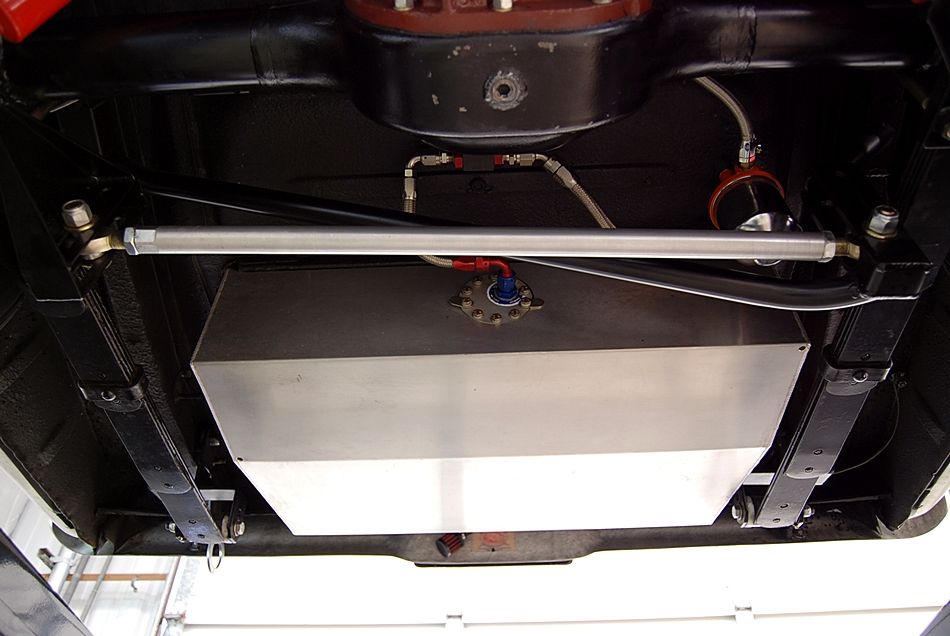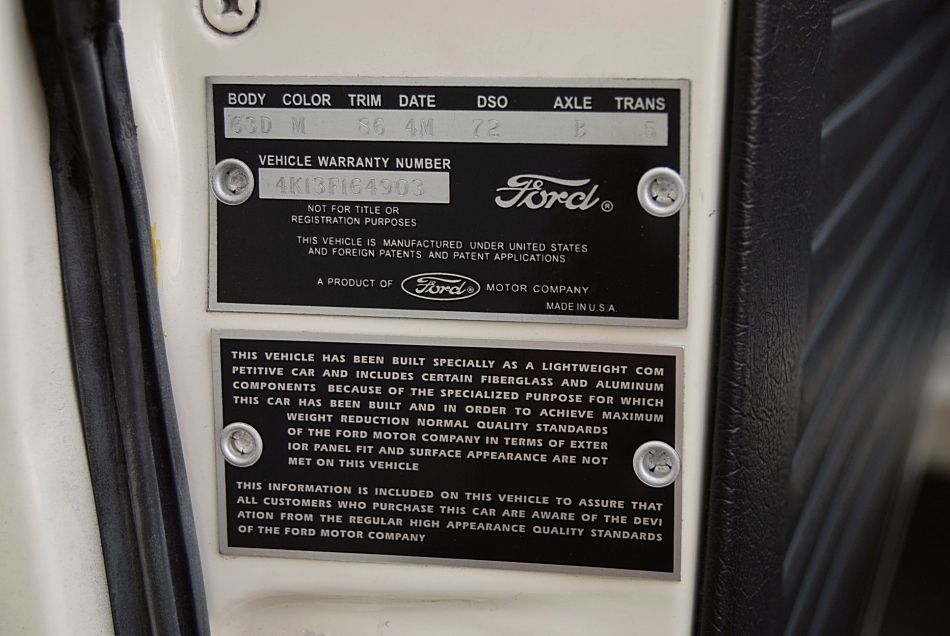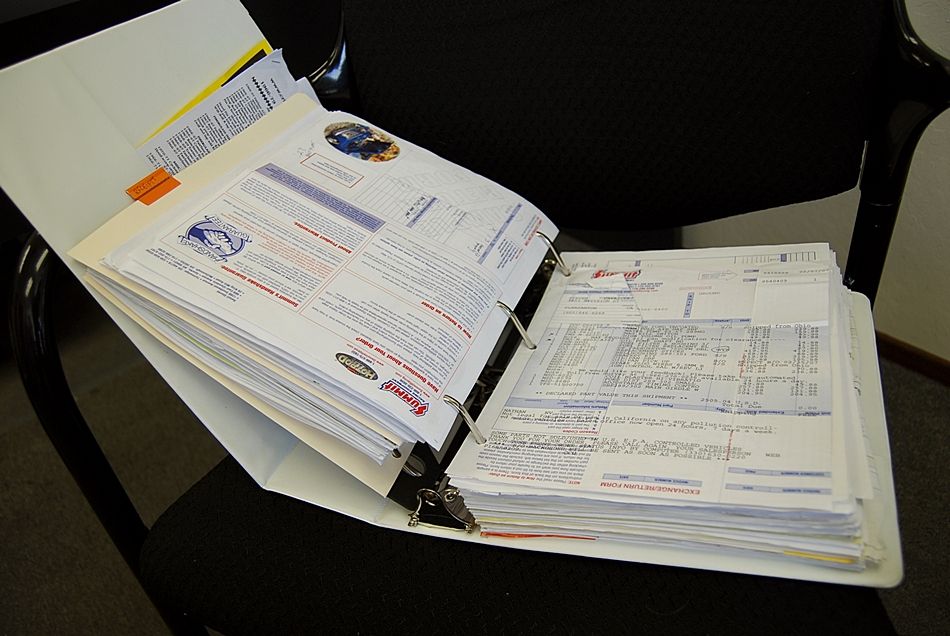 SOLD
Carbuffs Inc does not offer in-house financing but will gladly work with your bank, credit union or other lending institution.
Carbuffs Inc.
Indoor Showroom
2281-A Via De Mercados

Concord, Ca 94520

Phone: 925-899-2648

Fax: 925-887-8555

Email: rcollins@carbuffs.com




Driving Directions



Home | Auto Sales | Contact | Email